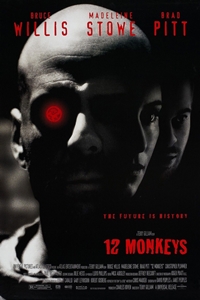 Movie Information
Release
October 4th
Rating
R
Advisory
for violence and language.
Genre
Drama / SciFi/Fantasy
Runtime
2:10
Director
Terry Gilliam
Cast
Bruce Willis,
Brad Pitt
Synopsis
Director Terry Gilliam's brilliant sci-film about a man who travels from the future in the hopes of stopping a deadly plague.


Part of the Reel Science Series with an introduction and Q&A hosted by Dr. Nicole Burt, Curator of Human Health and Evolutionary Medicine from the Cleveland Museum of Natural History.
Comments